Hyland Experience Capture (HxC)
Summary
Hyland Experience Capture (HxC) is a lightweight standalone scanning, classification and header level indexing application released on the Hyland Experience Platform (HxP), Hyland's cloud-native SaaS platform, built on AWS. HxC seamlessly integrates with existing Hyland products. Scanned documents having a structured layout can be classified and have data extracted using the Automated Learning Engine, with little to no setup. HxC provides a distributed high performance scanning and indexing capability that allows you to quickly scan and digitize a high volume of document pages. Browser-based with only a small desktop utility, it provides robust capture, document splitting and merging, quality assurance, verification, and export capabilities.
Benefits
Simplifies the distributed capture process for users and administrators
Provides intuitive document capture, ensuring quick user adoption
Learns documents and content automatically as users verify documents
Classifies and indexes learned documents automatically, drastically reducing manual indexing
Continuous Delivery updates to latest version automatically, managed by Hyland
Adds independent capture to other systems, and works with any Hyland content information system
Design

Hyland Experience Capture includes the Automated Learning Engine that learns newly captured documents while users classify and index them. Thereafter, the learned documents are automatically indexed, presenting them to a user only when a document is unidentified or has a suspect value.
Applications
Organizations can quickly deploy HxC for intuitive and powerful capture, utilizing OCR to identify and index documents for quick export to their existing Hyland content information system.
Interface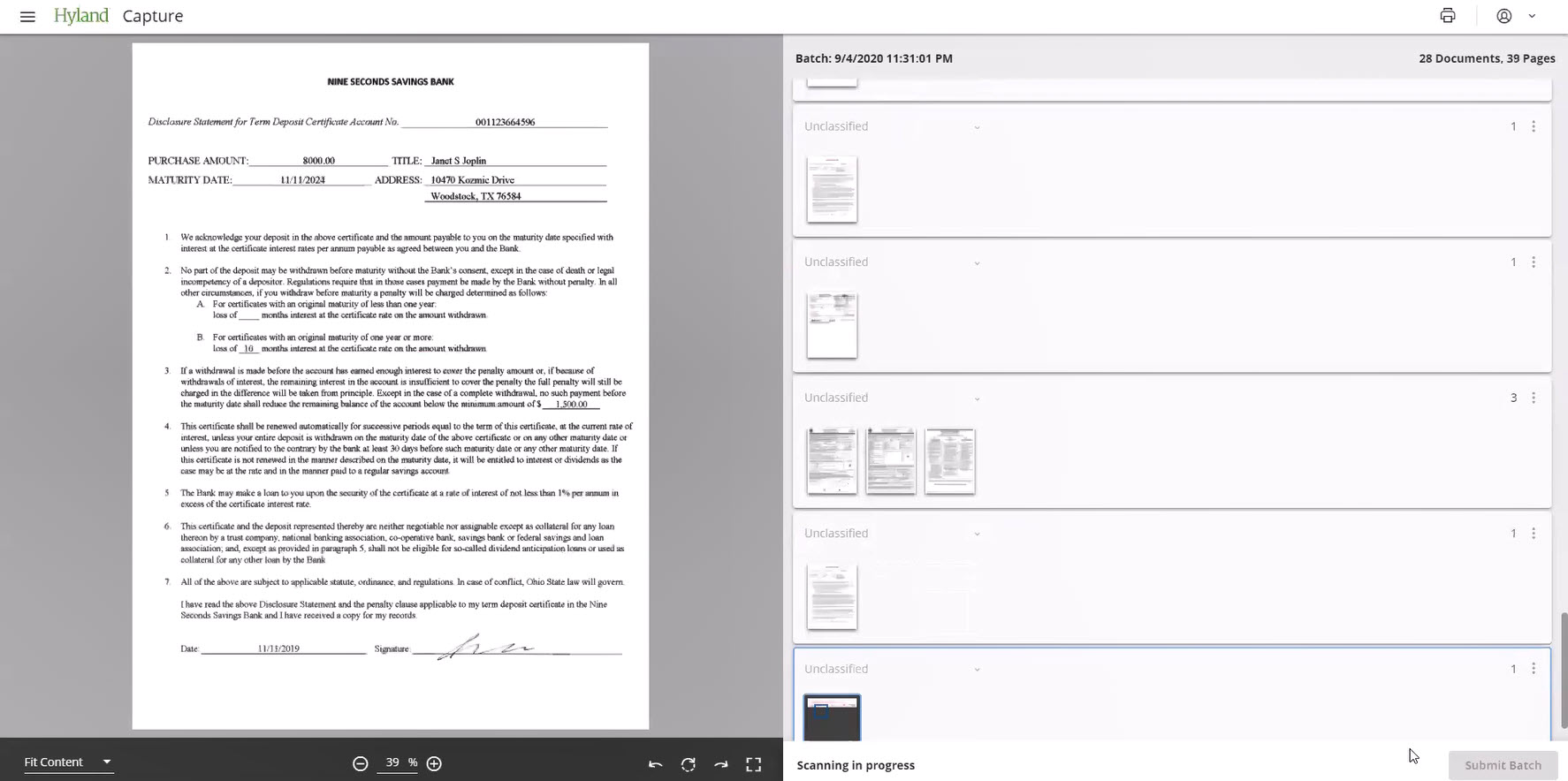 Scanning and Splitting Documents in a Batch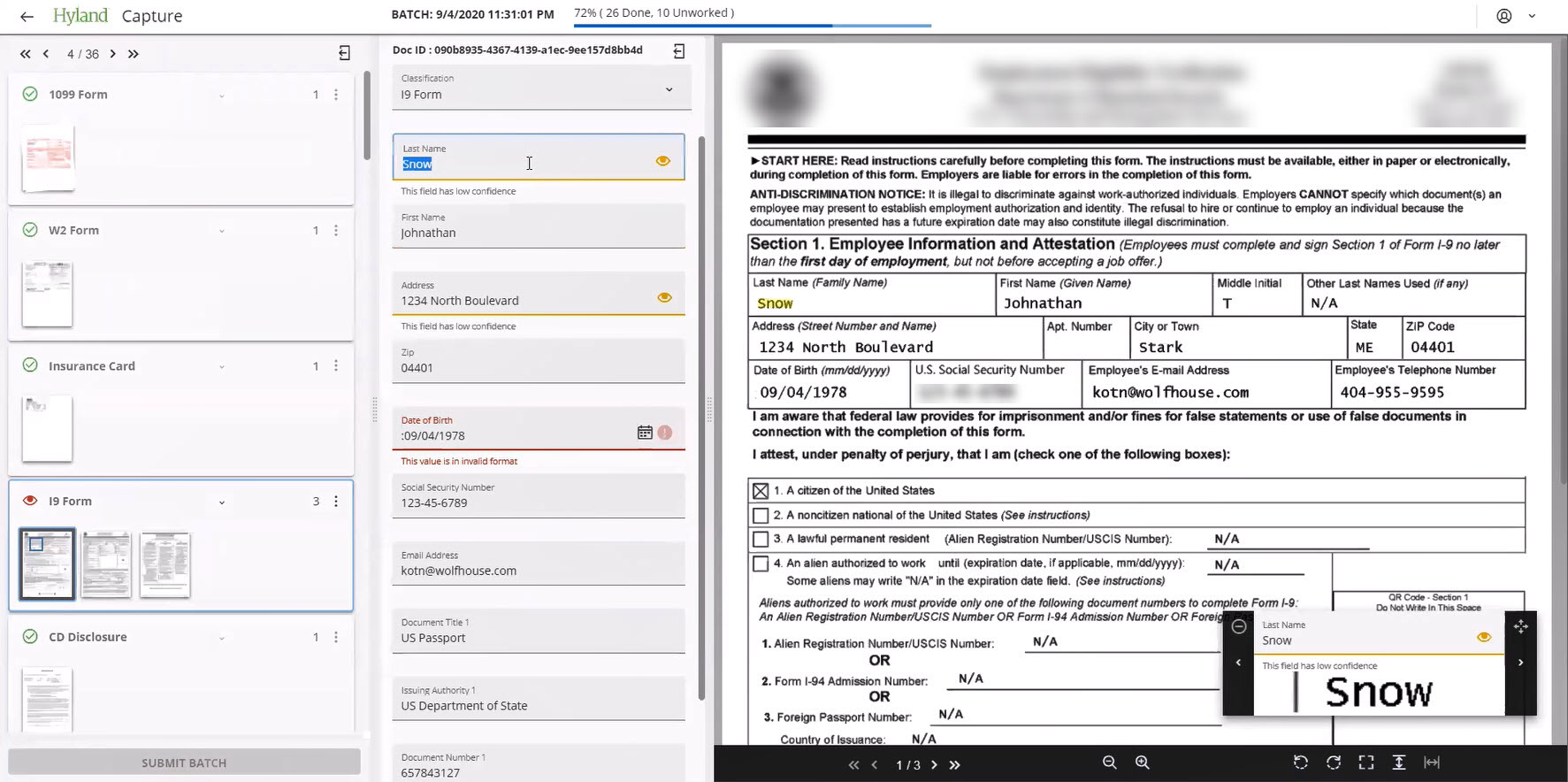 Verifying a Document, Reviewing Extracted Content and Adding Missing Content